PUBG Mobile Beginner's Guide: 10 Tips To Help You When You Drop Into The Fray
Updated at
Explore together and learn how to be the last survivor in the chaotic world of PUBG Mobile. Prepare for intense battles and memorable experiences in PUBG Mobile!
PUBG Mobile Beginner's Guide: 10 Tips To Help You When You Drop Into The Fray
Welcome to our guide to 10 great tips for beginners in PUBG Mobile! This popular battle royale game has attracted millions of players around the world for its engaging and intense gameplay. You will be dropped on a mysterious island with hundreds of opponents, and the only goal is to become the last survivor.
We will also help you better understand the importance of using a headset, skills of vulnerability, smart combat tactics, and the decision to flee in an unfavorable situation. By applying these tips, you will approach the game more fluently and confidently.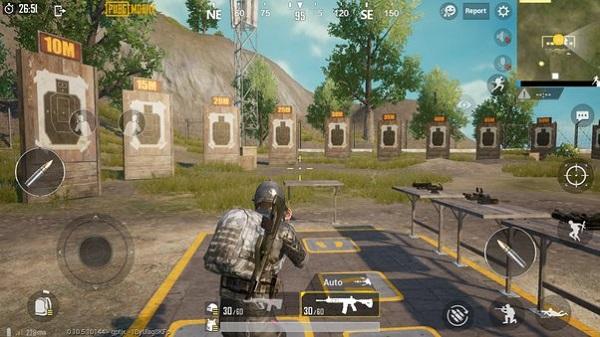 Battle royale changed the way fighting games were played when PlayerUnknown's Battlegrounds (PUBG) came out in the late 2010s. Still, there's no denying that PUBG was at the forefront of its success. This game went viral on consoles and PCs, but when it moved to mobile, PUBG Mobile delivered an incredible experience for players on both iOS and Android. Whether you are familiar with battle royale or completely new to PUBG Mobile, here are 10 helpful tips to help you get a better grasp of the game.
Control Practices: For mobile players, touchscreen controls can be challenging. Take advantage of the first matches to familiarize yourself with the control scheme, remember that practice and familiarity will help you become more proficient. If you don't like the touch screen, use a compatible Bluetooth controller to boost playing performance.
Auto Setup: Take advantage of Autorun and Auto Pick up to reduce the complexity of moving and collecting items. Auto-pickup will also help optimize the selection of useful weapons and gear.
Inventory Management: Inventory is limited, be careful in choosing items. Prioritize keeping health items, like health packs, energy drinks, and pain relievers ready to use in important battles.
Take advantage of the Mini Map: The minimap will conveniently provide information about your location and the safe zone. This will help you navigate and avoid falling into dangerous situations.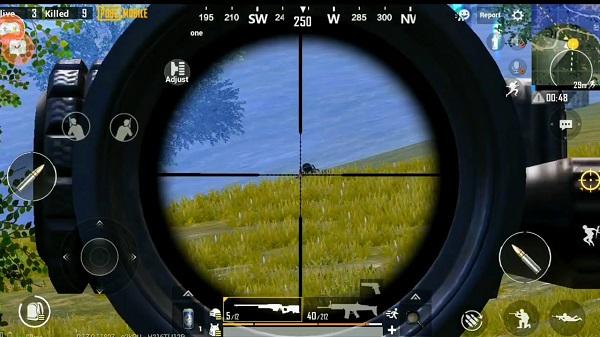 Landing Near Map Center: Select a landing spot near the center of the map to increase your chances of reaching a safe zone when it appears. This saves you travel time and focuses on collecting equipment.
Using Headphones: Headphones help you focus on the sound and hear footsteps and gunfire from a distance, helping to pinpoint the opponent's position accurately.
Know Vulnerability: Vulnerability makes you hard to target when running or lying down. Take advantage of this ability to reduce the chance of getting hit in battle.
Fight and Escape Strategically: Determine whether to engage your opponent or run away when you don't have an advantage. Actively choosing the right tactics will increase your chances of survival.
Use Armor and Helmets: Find and use armor and helmets to protect yourself from damage.
Team Play: Play as a team and interact well with the team to achieve victory in the game together.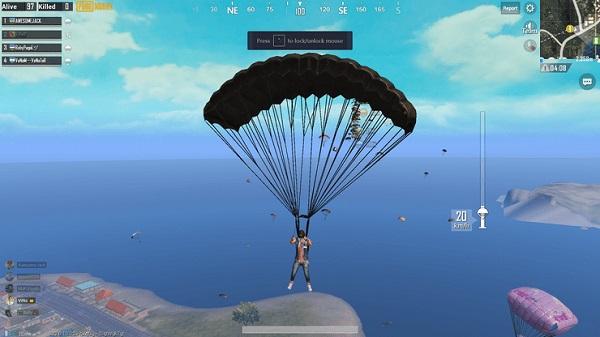 Always practice the controls to become proficient, and if you're uncomfortable with touchscreen controls, consider using a Bluetooth controller. Actively leverage automated features to reduce difficulty in item collection and inventory management.
Finally, relax and have fun while playing PUBG Mobile. This is your chance to challenge yourself and show your survival skills. Get ready for intense battles and constantly improve your playability to become the champion in the chaotic world of PUBG Mobile.
Good luck and enjoy the fun in this survival adventure!