How To Send Pictures As Snaps On Snapchat
Updated at
How To Send Photos As Snaps on Snapchat
Snapchat is a popular application that allows users to share photos and short videos, creating quality and enjoyable experiences. One of Snapchat's key features is the ability to send photos as Snaps - short images that have a limited lifetime.
In the article how to convert chat into snap, we explore how to send unique and interesting photos through the Snapchat app. The article gives detailed instructions from ensuring access to the photo library to how to send photos as Snaps easily. In addition, the article also covers understanding how Snapchat distinguishes between photos from the gallery and straight photos, and introduces some ways to send photos so that they are not marked as "fake". However, the article also emphasizes that using unofficial methods may violate the rules of the application and should be used with caution. With clear and practical instructions, you will have the opportunity to experience sharing photos as Snaps in a creative and fun way on the Snapchat platform.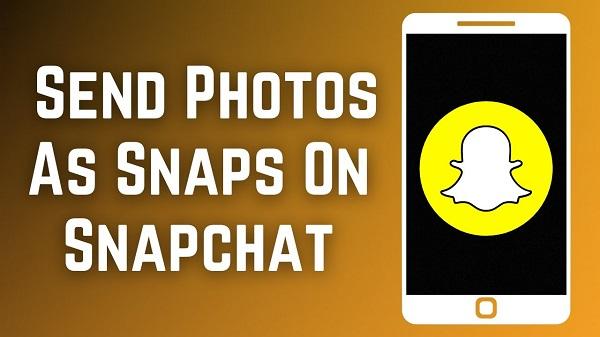 Here's how to quickly and easily send photos as Snaps from your photo library.
Step 1: Secure Access
First, make sure that the Snapchat app has been granted access to your photo library. This allows you to select photos from your library to send as Snaps.
Open the Snapchat app on your phone.
Go to the "Settings" or "Settings" section.
Find and select the option "Manage Applications" or similar.
Find and select the Snapchat app from the list of apps.
Enable the option "Photo Gallery Access" or similar.
Step 2: Send Photos As Snaps
Once you've made sure that Snapchat has access to your photo library, you can proceed with sending photos as Snaps with ease.
Open the Snapchat app.
Tap the photo gallery icon in the lower left corner of the screen.
Browse your photo library and select the photos you want to send.
Edit photos if you want (optional).
Press the "Upload" or "Send" button to share the photo.
Important Note: Snapchat has the ability to detect if the photo was sent from the camera roll or taken directly from the app. If you want the photo to appear as a "real" Snap without being marked, there are a few ways you can try:
Edit photos in the Snapchat app before sending.
Use a third-party application capable of "faking" photos sent from the photo library.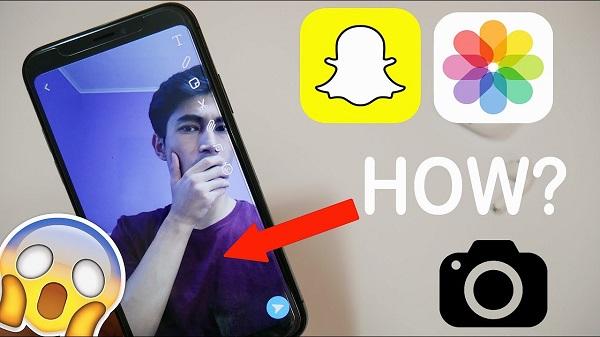 In a nutshell, sending photos as Snaps on Snapchat is an integral part of the user experience. By following the steps above and understanding how Snapchat handles photos, you can enjoy sharing unique and interesting moments with your friends.
Conclusion
In an increasingly digital future, it's easier than ever to share memorable and enjoyable moments, and the Snapchat app has shaped an important part of this revolution. Through the article "How to Send Photos as Snaps on Snapchat", we discovered how to get the most out of sending photos as Snaps to create unique sharing experiences. By following guidelines from ensuring access to our photo library to authentically submitting photos, we seized the opportunity to express creativity and interactivity in the digital world. .
With a good understanding of how Snapchat works and proper use of Snaps, you can create unique, fun, and authentic moments to share with friends and family. Wishing you a pleasant experience on this platform and remember to always respect the principles and values of the online community.