How to Refund a Game on PS5
Updated at
In this article, we will learn how to refund PS5 games according to PlayStation policies and the detailed steps to carry out this process.
How to Refund a Game on PS5: Detailed Instructions
Did you buy a PS5 game only to realize it was the wrong version or did you change your mind? "Don't worry!" PlayStation has a refund policy that allows you to get your money back when you meet specific criteria. Below, we'll walk you through the PS5 game refund process in detail.
1. Conditions for Refund
First of all, you need to know that in order to get a refund, your PS5 game must meet the following conditions: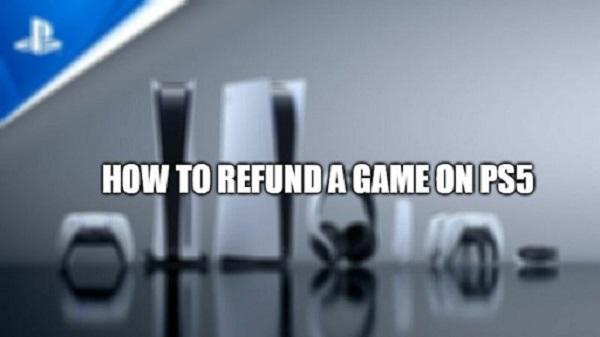 14-day refund policy: You need to submit a refund request within 14 days of purchasing the game from the PlayStation store to be eligible.
Have not streamed or downloaded the game: If you have already streamed or downloaded the game's content, it will automatically become non-refundable. However, if the game is faulty, you can still request a refund.
2. Method 1: Request a Refund Online
This is the fastest method to refund a game on PS5. You can follow these steps:
Visit the refund request page on the PlayStation support website and click the "Request a Refund" button.
A support bot will ask you if you are the owner of the charged PlayStation Network account. Click "Yes".
Next, the support bot will ask you why you want a refund. Choose your reason, and in this case, you can select "I changed my mind" to avoid unnecessary questions.
The bot will ask if you've streamed or downloaded the content. Click "No", unless you want to report a bug.
Enter your game purchase date and the bot will provide you with a support ID.
You can choose between being contacted via chat or by phone. However, we recommend by phone for a better chance of persuading the operator.
3. Method 2: Contact PlayStation Support (Especially in the UK)
This method is a bit longer, but is valid especially for people in the UK. You can follow these steps: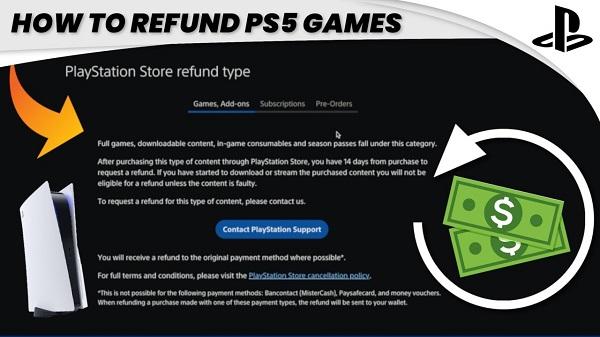 Visit the refund request page on the PlayStation support website.
Select "Game options & add-ons", remember that you need to request a refund within 14 days of purchase and you did not download or stream the content.
Click the blue 'Contact PlayStation Support' button to initiate the refund process.
Select 'PlayStation Store Refund' and continue.
You will have different options depending on your location.
For US customers, you can use the 'Refund Assistant' or 'Live Chat' option.
For UK customers, you will be asked to fill in your details in an online form and then submit your request.
Please remember that any refunds will be issued through the original payment method or store credit, depending on your payment method.
With the above instructions, you can easily get a refund for the game on PS5 if you meet the specific conditions. Good luck in the process and keep enjoying the game world on PS5!