How to Get Rid of My AI on Snapchat
Updated at
In the increasingly lively world of social media, Snapchat has introduced an exclusive feature called "My AI" - a chatbot that uses artificial intelligence to communicate with users.
How to Delete My AI Snapchat
Technology and artificial intelligence (AI) are driving the development of many social media applications, bringing new and convenient experiences to users. Among them, Snapchat - one of the top popular applications - has also constantly improved and integrated AI features into its platform. One of the notable new features is "My AI" - a chatbot that uses artificial intelligence to chat with users. However, not everyone likes this interference and there are people who want to get rid of my AI on Snapchat.
This article provides detailed instructions on how to get rid of my AI on Snapchat, including those who use Snapchat Plus and don't use the service. From opening the settings window to removing the AI from your chat list, you'll find easy steps to ensure your personal experience and friendships come first. Note that guidelines may change over time, so always check for updates from the official Snapchat source to make sure you're following the correct process.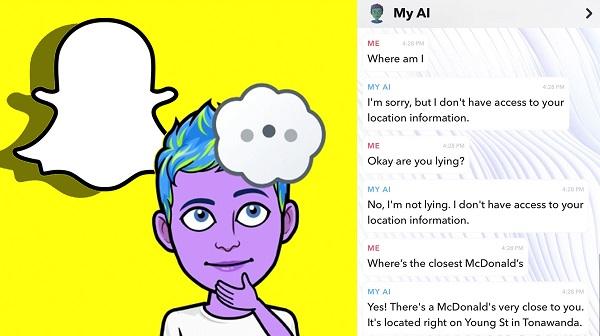 Here's how to do that based on the references:
For Snapchat+ users:
If you are one of the subscribers to the Snapchat Plus service, you will have the ability to remove my AI in the following way:
Open the Snapchat app and go to the "Chat" section.
Long press the "My AI" conversation.
Select "Chat settings" from the options that appear.
Finally, you just need to select "Remove from Chat Feed".
For all users:
If you don't subscribe to Snapchat Plus, you still have a way to remove my AI from your chat list:
Open the Snapchat app and click on your Bitmoji avatar in the top left corner.
Select "Settings" to open the settings window.
Here, select "Privacy controls" to adjust your privacy settings.
Next, find and select "Delete my AI data".
After you complete any type of AI removal following the above instructions, you will see that my AI is no longer visible at the top of your chat list.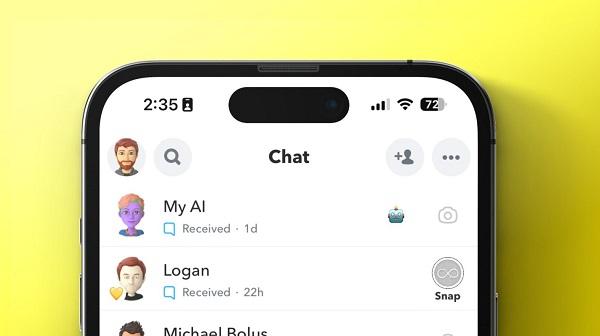 In the context of the continuous evolution of technology, exiting the AI feature can not only help you re-establish your personal experience on Snapchat, but also demonstrate a preference for real relationships with your friends. me. Please note that the guidelines may change from time to time, so always seek updates from the official Snapchat source when you decide to make any changes to this app.
Conclusion
In a digitized world, personalizing experiences on social media platforms is an important priority. "My AI" on Snapchat brings new convenience and creativity to everyday communication. However, the free choice of whether or not AI interferes in the conversation is also an important point. Thanks to my detailed and flexible instructions on removing my AI, users can proactively manage their experience on Snapchat.
We are witnessing the continuous development of technology and artificial intelligence, and controlling their use in everyday life is more important than ever. This article hopefully gave you a clear look at how to get rid of my AI on Snapchat and create a more direct and interactive environment with friends.
Stay up to date with the latest from Snapchat to make sure you don't miss any changes in data management and personal experiences on the platform. By leveraging our flexibility and technological savvy, we can create the social media space we want and reflect the true value of each person.