How to Get Facebook iOS Style on Android
Updated at
In an increasingly digital world, customizing mobile phone interfaces is more popular than ever. In this article, we'll explore how to transform your Android interface so that it resembles the Facebook interface on iOS, providing a unique and enjoyable experience.
How to Make Facebook iOS Interface on Android
Facebook is one of the most popular social networks in the world, and the interface of this application has clear differences between platforms, especially between iOS and Android. While iOS users often experience a clean, optimized interface for Apple devices, Android users often encounter a different interface. However, we do not always want to accept this difference.
This article has outlined some ways to make the Facebook interface on Android similar to the iOS version, helping you enjoy a similar user experience, no matter what device you are using.
1. Use Custom UI
One of the simple ways to achieve the Facebook iOS look on Android is to use custom UI apps. There are many applications that you can download from the Google Play Store to change the look of your phone. These applications allow you to customize icons, colors, and the overall look of the system.
2. Download Facebook iOS Icon Pack
An important part of the Facebook interface on iOS are unique and easily identifiable icons. You can download Facebook iOS icon packs from reliable sources on the Internet and then use an icon manager to apply them to the Facebook and Messenger apps on Android.
3. Use the Theme Customizer
If you want a more detailed way to transform your Android interface into Facebook iOS, you can use interface customizers like Nova Launcher or Apex Launcher.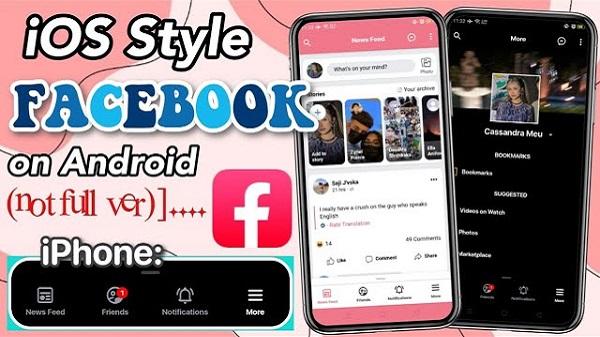 This allows you to customize both the app interface and the home screen of your Android device.
4. Install Facebook Lite App
Facebook Lite is a lightweight version of the official Facebook application, designed for low-end Android devices. While it's not exactly the same as the Facebook interface on iOS, it has some similar features and should help reduce the differences between the two platforms.
5. Root Device and Use Custom Theme
If you have rooted your Android device, you can use custom themes or custom ROM versions to change the look and feel of Android. However, rooting can void your warranty and pose risks, so you should do this carefully.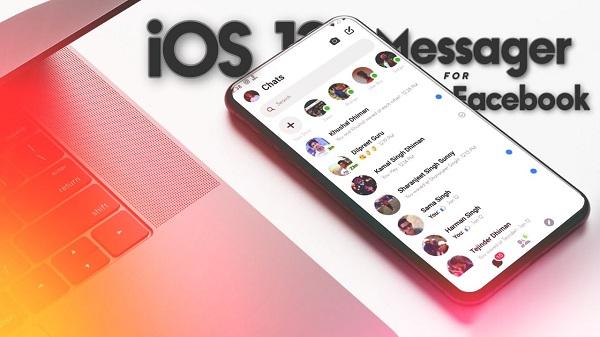 Note that customizing the Android interface to resemble iOS may depend on your specific Android version and user interface. Always back up important data and understand that customizations may affect the performance and stability of your device.
Summary
In the modern technological world, the ability to customize the look and feel of mobile devices has become more popular and easier than ever. If you're an Android user who likes the way Facebook looks on iOS, you've seen that there are ways to make this happen. However, remember that customization may affect the performance and stability of your device, so do it with caution and then enjoy your experience.
Remember to check the interface customization options regularly, as there may be new updates or better customization apps appearing in the future. Wishing you success in making your Facebook interface on Android similar to the iOS version and enjoy a better user experience.