How to Delete a Game on Nintendo Switch
Updated at
In the diverse world of Nintendo Switch, knowing how to delete games effectively is an important skill that will help you manage your storage space and enjoy a better gaming experience.
How to Delete a Game on Nintendo Switch
Nintendo Switch is one of the most popular and versatile gaming systems today, allowing users to experience hundreds of diverse games. However, there are times when you may want to delete a game to free up storage space or to clean up your game list.
The process of deleting games on Nintendo Switch is not complicated, but requires some specific steps to perform. In this guide, we'll show you step-by-step how to delete a game on your Nintendo Switch.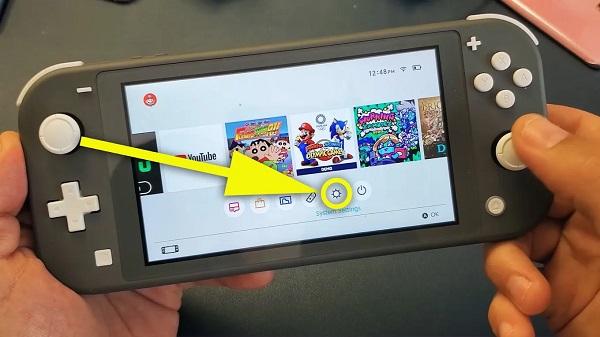 This can be easily done, and here are specific instructions for how you can do it:
Step 1: Turn on Nintendo Switch
Make sure you've turned on your Nintendo Switch and are on its home screen.
Step 2: Select the "System Settings" icon
Use the joystick button on the controller or the touch screen to navigate to the "System Settings" icon on the device's home screen.
Step 3: Select "Data Management"
Under "System Settings," use the joystick to scroll down and select "Data Management."
Step 4: Select "Manage Software"
Under "Data Management," you'll see the "Manage Software" option. Please choose it.
Step 5: Select the game you want to delete
A list of games installed on your Nintendo Switch will display. Use the joystick to move to the game you want to delete and select it.
Step 6: Select "Delete Software"
After you have selected the game, the system will display information about it. Select the "Delete Software" option.
Step 7: Confirm deletion
The system will display a warning confirming the deletion of the game. Please select "Delete" to confirm.
Step 8: Wait for the deletion process to complete
Nintendo Switch will begin the process of deleting the game. Wait until the process is completed. Deletion time will depend on the size of the game and the available space on the memory card or internal memory of the device.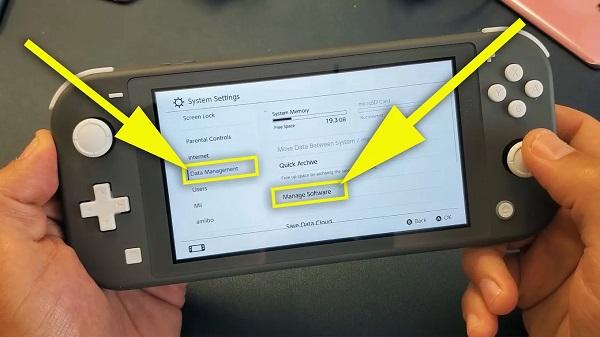 Once the deletion process is complete, the game will no longer appear on your home screen. However, please note that stored data related to the game will also be deleted. If you want to continue playing that game in the future, you will have to download it again from the Nintendo eShop or use the game disc if available.
Summary
Deleting games on Nintendo Switch is a simple and necessary process for managing storage space and browsing your game list. For regular players, changing games or downloading new versions is inevitable. With the detailed instructions above, you should be able to do this easily and quickly.
Remember to check your Nintendo Switch game list regularly to ensure you always have enough space for new games and exciting experiences. Hopefully this guide has helped you understand how to delete games on Nintendo Switch successfully. Wishing you many hours of fun gaming on this system!