How to Create a Route Pokemon Go
Updated at
A unique and fascinating feature has appeared in the world of Pokémon GO - it's Routes! Routes give players the opportunity to create and explore interesting trails, created by other Pokémon Trainers in the same local area.
How to Create a Route in Pokémon GO
An interesting feature has appeared in the game Pokémon GO - Routes! Routes is a new mechanic that allows players to create and explore hiking trails established by other Pokémon Trainers in their local area. By participating in the routes, players can receive many attractive rewards, including experience (XP), the opportunity to earn more Buddy Candies, and the ability to enhance aroma to attract Pokémon.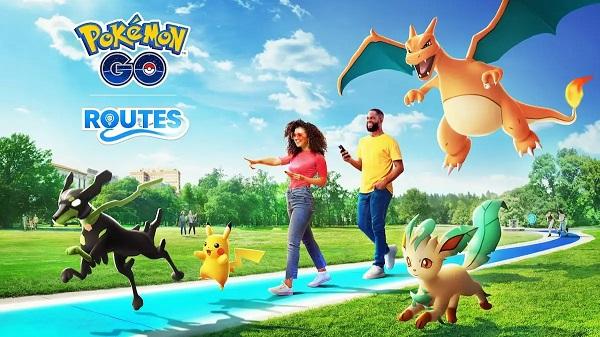 If you live in a place other than a big town or city, you probably won't see any Routes in your area. So how to create your own route? Luckily, the guide below will help you understand how to create a Route in Pokémon GO.
Why can't you create a Route in Pokémon GO?
Unfortunately, while everyone can participate in exploring the Routes available in Pokémon GO from January 20, 2023, the creation of new Routes is only available to select Pokémon Trainers. According to information from Niantic Support on Twitter, the ability to create Routes is still rolling out gradually to all players, and invitations will be sent via email. However, until now, we don't know exactly when the Route creation feature will become available to all players.
How to Create a Route in Pokémon GO
If you have access to the Create Route feature in Pokémon GO, you can enjoy creating brand new hiking trails around your local area. Here are two ways to get you started:
Create a Route from the Nearby Tab:
Open the Pokémon GO app.
At the main screen, select the "Nearby" tab in the bottom right corner.
This tab allows you to see the Pokémon that appear near you.
Select the "Routes" tab on the right side of the screen.
Next, select "Create New Route".
Create a Route from your Profile:
Tap the Profile icon in the bottom left corner.
Scroll down to the "Route Badge" section, located under your Incubator.
Select "Create New Route".
Record New Route
After you have selected "Create New Route", a Route map will be displayed. Here you will be asked to choose a Start Point for your Route. The starting point can be a PokeStop or a Gym.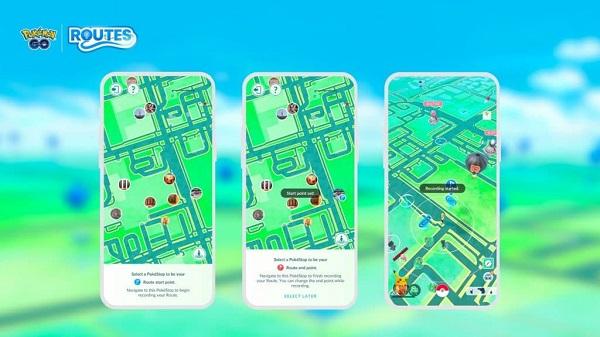 Choose a PokeStop or Gym to set as the Route's Start Point. You can then select another PokeStop or Gym as the End Point for the Route, or press "Select Later".
Once you have defined the Start and End Points for your Route, you can start walking from the Start Point to the End Point. During this process, Pokémon GO will automatically record your Route. Once you reach an End Point or manually select an end point, you can submit your Route for approval.
Hopefully this more detailed explanation will help you better understand how to create and enjoy the Route feature in Pokémon GO.