How to Clear Chat in Viber
Updated at
In an age of intense digitalisation, messaging and calling apps have become an important part of our daily lives. Viber, with more than 1 billion users around the world, is one of the famous apps in this field.
How to Clear Chat in Viber
In this article, we will learn about how to delete chats on Viber application, a popular free calling and messaging application. Conversations often contain a lot of important information, and deleting them can help you keep your chat list clean and free up storage space. Detailed instructions on how to delete a chat are presented to both iPhone and Android phone users. The article also mentions the use of Viber Messages Eraser software to permanently delete messages, protect privacy, and prevent data recovery. Understanding how to do this helps you get the most out of all Viber features and protect your personal information.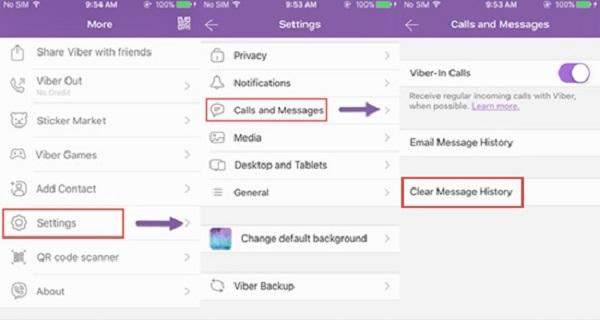 Viber, the popular free calling and messaging app, offers flexible features for managing chats. One of the key factors is the ability to delete chats when necessary. Here are detailed instructions on how to delete Viber chats on both iPhone devices and Android phones.
Delete Viber chats for Android/iPhone:
Open the Viber app on your iPhone.
Select the "Chats" tab to access the list of chats.
Find and select the conversation you want to delete.
In a conversation, tap the menu icon (three dots) in the top right corner.
A menu appears, select "Delete chat".
Confirm the action by selecting "Delete" or "OK", the exact name may vary depending on the app version.
Delete Viber messages permanently on iPhone/Android in a more secure way:
Compared to previous methods, there exists a safer and more secure way to remove Viber messages on both iOS devices and Android phones. That is using the Viber Messages Eraser application.
Viber Messages Eraser software allows you to erase your entire chat history on Android or iPhone without leaving the possibility of recovery. This gives peace of mind to your privacy and prevents personal data from being leaked. In case you just want to delete messages through the "Delete" option on the Viber application, it should be noted that there are many recovery tools on the market that are capable of recovering Viber chat history on devices iPhone / iPad.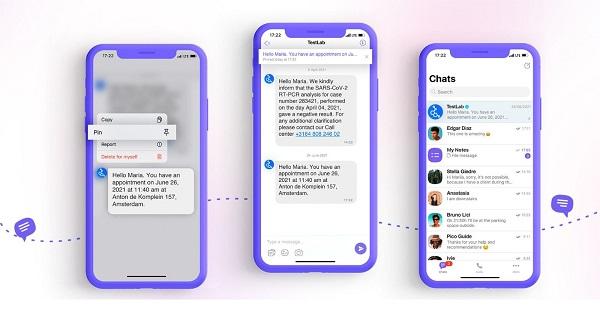 This software makes it easy to delete data with just one click, and is especially suitable for everyone to use. Moreover, it is fully compatible with a wide range of Android and iOS devices, including a wide range of phones such as Samsung, Huawei, HTC, Sony, ZTE, Motorola, LG, as well as iPhone models such as iPhone 14/13 /12/11 / X / 8 Plus / 8/7 Plus / 7/6s Plus / 6s / 6 Plus / 6 / 5S / 5 / SE, and various iPad series like iPad Pro, new iPad, iPad Air, iPad 2/1, iPad mini, and iPod touch 8/7/6/5/4/3/2 or later.
If you are concerned with more privacy and want to delete messages permanently without the possibility of recovery, you can consider using support software like Viber Messages Eraser, as mentioned in the article. previous document. This can better protect your privacy and ensure that the data is not recoverable.
Conclusion
In today's connected world, managing personal information and privacy has become extremely important. The article has shown how to delete chats on Viber application, a powerful communication tool, to keep the chat list clean and optimize storage space.
In addition, the option to use Viber Messages Eraser software provides maximum peace of mind when you want to permanently delete messages. Not only helps you to remove data easily, this software also ensures that no one can recover the deleted information.
Whether you're an iPhone or Android phone user, deleting Viber chats and messages is simpler than ever. With specific instructions and support software available, you have complete control over what information you want to keep or delete. Always take these steps carefully to ensure that you maintain your privacy and safety online.