How to Clear Cache on Android
Updated at
In a world that is increasingly dependent on mobile technology, understanding and applying how to clear cache on Android devices is an important skill. This article will take you through the process of clearing the cache, the benefits of doing it, and suggestions on the proper frequency to maintain your device's performance and security.
How to Clear Cache on Android Phone
In your constant journey to improve the performance and optimization of your Android device, understanding how to clear the cache (cache) can be one of the key secrets. Caching is an important aspect of maintaining app smoothness and the overall experience of your phone. Here are specific instructions on how to clear the cache on your Android device, along with some benefits and views on how often to do so.
What is caching and why is it important?
A cache is a collection of temporary data files that apps store on your Android device. The goal of caching is to make apps run smoother and provide a better user experience. For example, when you visit an application or website, data is uploaded to the cache to allow quick access next time. This saves time and reduces the load on the server.
How to clear cache on Android?
Open Settings and select Storage: First, open the Settings app on your Android device. Find and select the "Storage" item.
Select Apps: Next, under Storage, you'll see a list of apps installed on your phone. Select the application for which you want to clear the cache.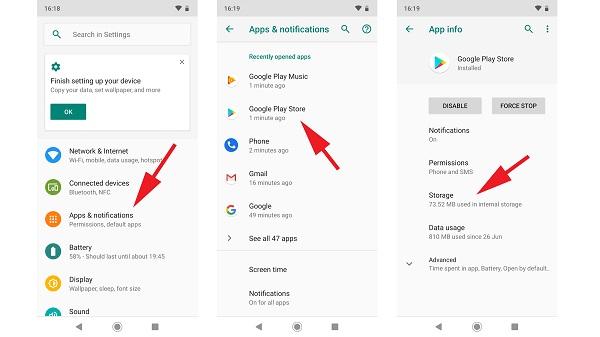 Clear Cache: On the app's info page, you'll see an option to "Clear Cache". Tap this option to clear th
at app's cache.
Repeat the process for other apps: If you want to clear the cache for more apps, repeat the process by selecting each app and doing step 3.
Benefits and frequency of clearing cache
Clearing cache not only saves you storage space on your phone, but also has many other benefits:
Boost performance: When the cache is overloaded or contains stale data, clearing it can help improve the overall performance of apps and devices.
Troubleshooting: In some cases, corrupt cache can cause problems in using the app. Clearing the cache can help fix these problems.
Security and privacy: Clearing the cache also helps you protect personal information from unauthorized access. This is especially important when you share the device with others.
However, clearing the cache shouldn't become a routine. Android has been designed to automatically manage the cache and delete unnecessary files. Instead of doing this often, consider clearing the cache in the following situations: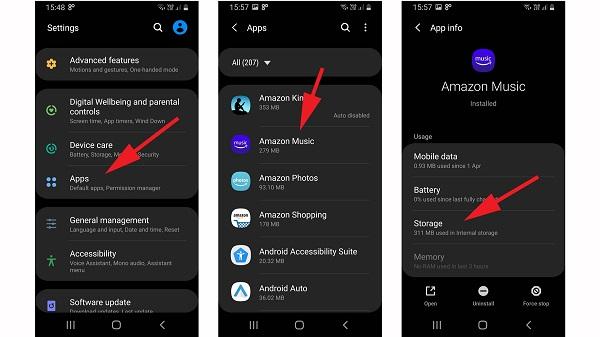 When something goes wrong: When you have performance issues or an app isn't working properly, clear the cache to see if it helps fix the problem.
When your device is running low on storage space: If you're having storage issues, you can clear the cache to free up some space temporarily.
When you need security: When you want to protect personal information, clearing the cache can help you get rid of the sensitive information already stored in it.
Summary
Clearing the cache on Android is an effective way to improve performance and manage storage space on your device. However, consider doing this in specific situations and shouldn't be done too often. Android has been designed to manage the cache automatically, giving you the best experience when using your phone.