How To Become A Professional Garena Free Fire Player
Updated at
To become a professional Free Fire player, it takes time and effort to hone your gameplay skills, adapt to different play styles, and learn from more experienced players.
How To Become A Professional Garena Free Fire Player
Becoming a pro player in Free Fire requires patience, effort and time to hone your gaming skills. Garena Free Fire is a mobile game famous for its intense and brief battles. To become a Free Fire pro player, you need to keep killing opponents until you become the last one standing. This game has become very popular in the mobile gaming industry and topped the download chart on the Google Play Store.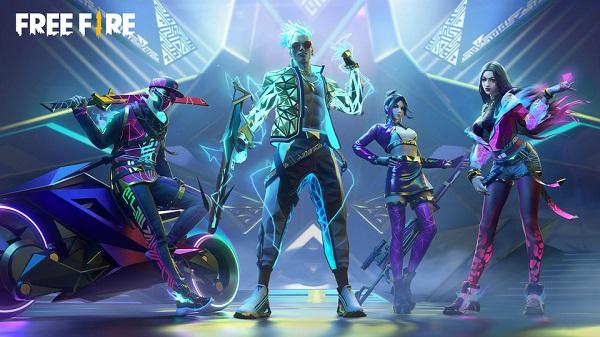 Along with the development, Free Fire has turned to e-sports, hosting many major tournaments around the world with attractive prizes. To progress to becoming a pro gamer in Free Fire, you need to spend hours training and training at Free Fire's pro training camps.
Here are some important tips to help you become a professional Free Fire player
For beginners:
Choose the right device: Customize your gaming device to ensure the best experience. If you are new to mobile games, use an emulator like Bluestacks or Nox Player to take advantage of your experience from other computer games like CS-GO. Upgrade your device if necessary to ensure better performance.
Customize HUD: Adjust the user interface (HUD) for comfort during gameplay. Tweak the position and size of the fire, jump, and range buttons for convenience during intense battles.
Sensitivity Adjustment: Experiment and adjust sensitivity settings to suit your playing style. Computer users generally prefer lower sensitivity, while mobile users often prefer higher sensitivity. Find the right balance for you.
Weapons Test: Learn and use all the weapons available in the game. Experiment with all kinds of guns and grenades to find the right weapon combination for your playing strategy.
For amateur players:
Practice and adapt to different play styles: To become a pro, experiment with game modes and find a strategy that suits each playstyle like sniper, stealth, or sassy gunner. Focus on one style of play and improve your skills in that area.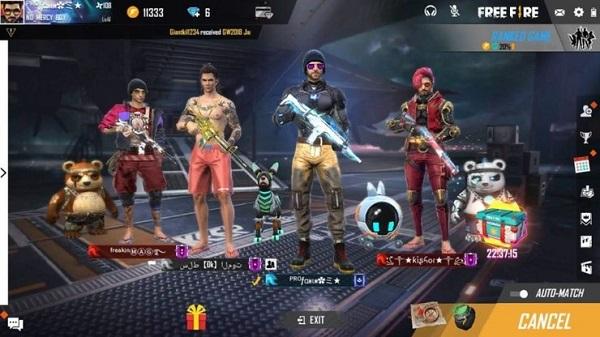 Interaction and cooperation with teammates: Effective communication with teammates is important. Provide information about resources and enemies, and always work as a team during matches. Accurate and timely communication will increase your chances of winning.
Smart character management: Choose your characters wisely and focus on upgrading their skills. Spend your diamonds in an organized manner and choose to open ability slots only for the characters that matter most to your playstyle.
Keep learning: Always learn and practice new skills and tricks. Master common moves like ranged, wall healing, using trees and barriers to stay alive, and dual grenade attacks. Learn from experienced players and watch YouTube gaming videos to level up.
Conclusion
To become a professional player in Garena Free Fire, you need to invest a lot of time and dedication in honing your skills and developing your understanding of the game. Remember, success does not come easily, but will come if you persevere and constantly improve.
Most importantly, focus on learning from the experiences of friends and more advanced players. Watching online gaming videos and tournaments on YouTube will help you learn new tactics and tricks to improve your playing skills.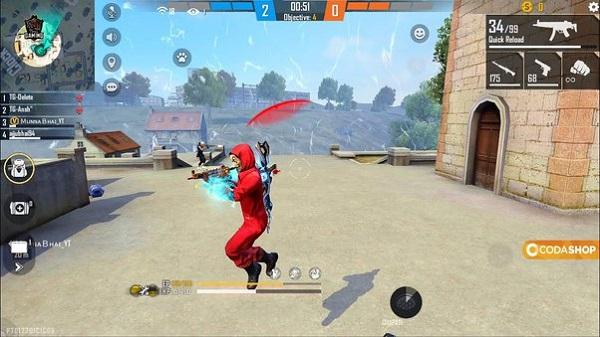 Effective communication and cooperation with teammates is also important. Always make sure that you provide your teammates with useful information about resource and enemy status, and are always willing to assist the team in matches.
Finally, it's highly recommended to invest time in choosing characters and upgrading their skills wisely. Manage diamond and gold resources in an organized manner to avoid waste and get the best results.
Becoming a Free Fire pro player is an exciting journey that requires patience, determination and dedication. By applying the tips and guidelines provided above, hopefully you will make progress and achieve the results you have always wanted. Keep working hard and always aim for perfection, and you will definitely achieve your goal in this game. Good luck and have fun as you enter the tense world of Garena Free Fire!