How to Make an Original Character in Gacha Club
Updated at
Creating original characters in Gacha Club is a creative and varied journey. Take advantage of the game's customization feature to express your character's personality and backstory.
How to Make an Original Character in Gacha Club
Gacha Club is a fun game by Lunime where players can create and customize their own characters. With a unique and diverse makeup feature, Gacha Club gives players the opportunity to be creative and show off their talents in creating unique and diverse OCs (Original Characters).
In this article, we will explore how to create original characters in Gacha Club from start to finish. From planning your character and creating sketches to customizing your appearance and personality, you'll learn the basics of creating a unique and interesting character. Follow the detailed tutorials and discover how to bring the ideas in your head to life in the world of Gacha Club!
Part 1: Plan your character
Before creating original characters in Gacha Club, carefully plan out their personalities, looks, and backstory.
Get inspired: Get inspiration from characters available in Gacha Club or from external sources like Pinterest, deviantART, or YouTube.
Decide on a character type: Determine your character's personality, interests, and goals. Make sure to create a complex and multidimensional character, avoiding features that are too simple or focusing on one side that is too lopsided.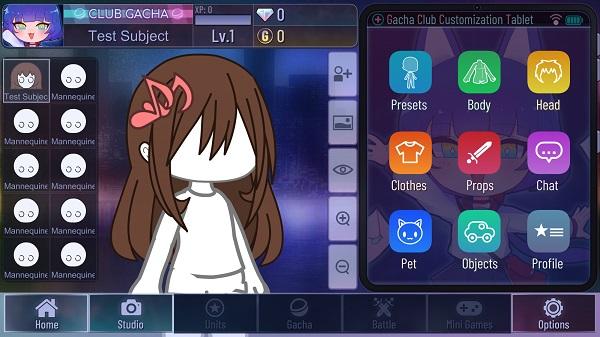 Explore the environment and history: Examine your character's habitat and history to understand why they became the way they are and shape their personality.
Avoid stereotypes: Create unique characters and avoid simplistic and uncreative archetypes.
Create character sketches: Record ideas and details about characters in sketches to make it easier to create them.
Part 2: Create your character in the game
Once that's planned, start creating characters in Gacha Club with these steps:
Choose a preset character: Start with an in-game character like "Default Girl" or "Default Boy", or use the "Club Cosplay" or "Mannequin" items.
Customize appearance: Choose a hairstyle, face, body, clothes and shoes that match your character's personality and style.
Extra Special Details: Add ears, horns, wings or tail if the character has animal or supernatural elements.
Color schemes: Color your characters creatively, but limit the palette and ensure proper contrast.
Customize accessories: Add accessories like gloves, glasses, hats, makeup, etc... But don't use too much to avoid confusing the character.
Part 3: Develop your character
Once you've created your character's appearance, develop them through story and personality:
Fill in the character profile: Give it a name, create a favorite title, short description or bio, and define the main character goal.
Plot: Shaping characters through key events in their lives, demonstrating both successes and failures.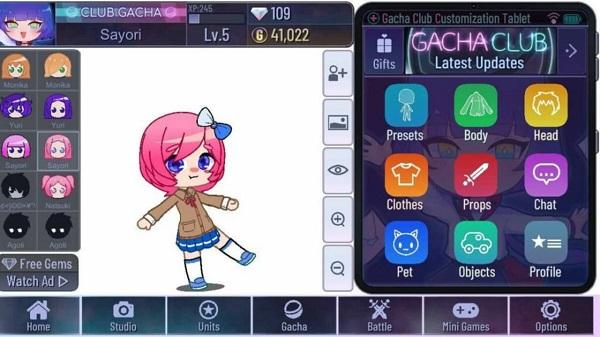 Identify relationships and interactions: Consider a character's relationships with family, friends, and other characters in the story.
Show growth: Allows the character to change and grow over time, influenced by events and relationships.
Create complex personalities: Put characters in different situations to show their diverse personalities.
Make the character interesting: Add special details, secrets or unexpected aspects to make the character interesting and memorable.
Finally, discuss and get feedback from others to improve and perfect your character. Creating original characters in Gacha Club is a creative and fun process, and you can constantly tweak and perfect them according to your ideas and opinions.
Part 4: Explore the character's world
Once you've finished creating the original character, relax and explore their world. You can use this character in many different situations and stories. Here are some ideas for exploring the character's world:
Create stories: Use characters to write short or long stories. This will help you better understand the character's personality and backstory.
Create video clips: Use Gacha Club to create animated videos or comics with your characters. You can retell your character's backstory or create new adventures.
Join the Gacha Community: Gacha Club has an enthusiastic and creative community across multiple platforms, including Discord, YouTube, and Reddit. Join and share your character with the community to get feedback and meet like-minded people.
Create a collection: If you are passionate about creating characters, create a collection of your own. You can create new characters with different styles and personalities.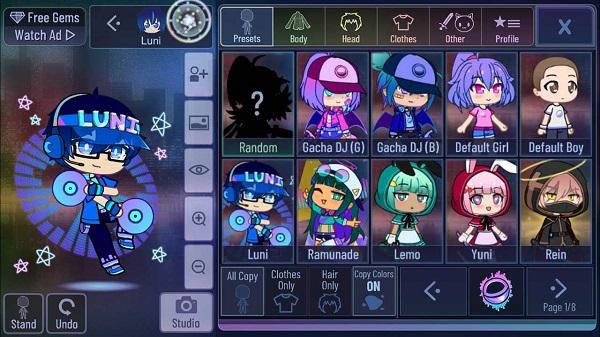 Take part in Gacha competitions: Participate in Gacha competitions to challenge your skills and creativity. This is also your chance to discover new characters and ideas from others.
Conclusion
Generating original characters in Gacha Club is a great process for creative expression and creating unique and interesting characters. Remember to always put your character's personality and plot first and do it meticulously. Finally, relax and enjoy exploring the character's world in various forms. Wish you have creative and fun experiences in creating original characters in Gacha Club!